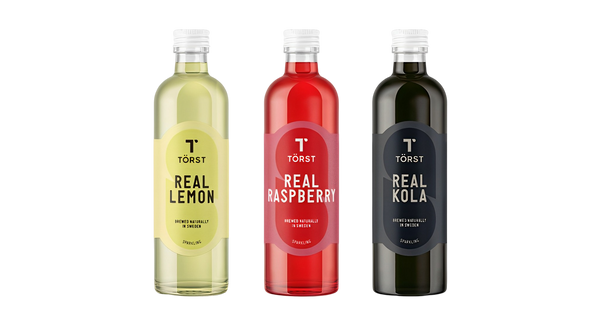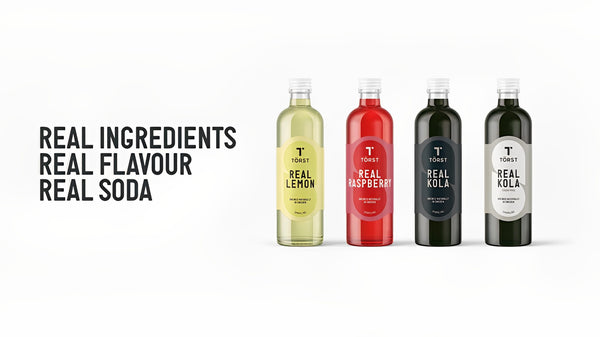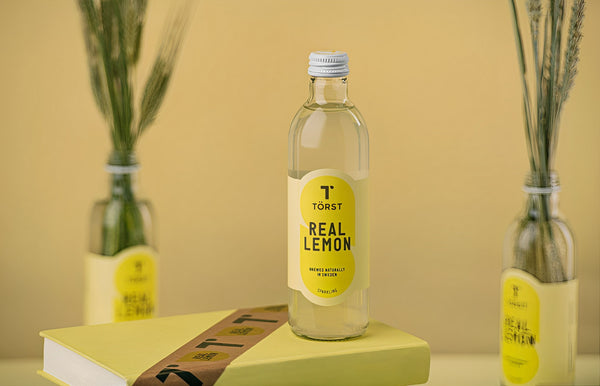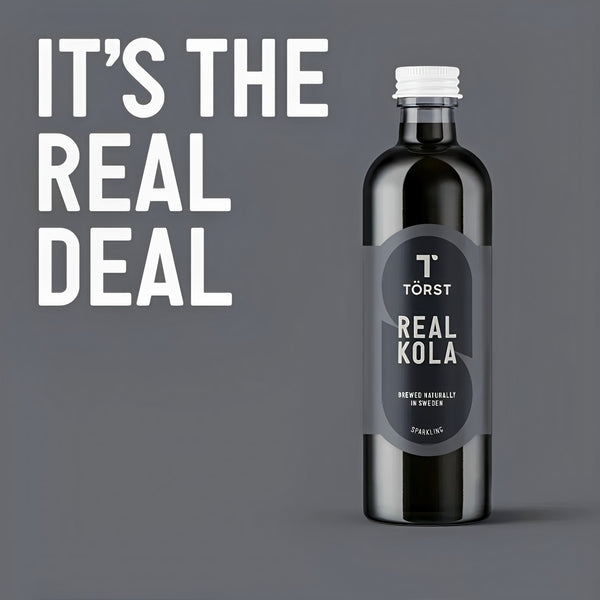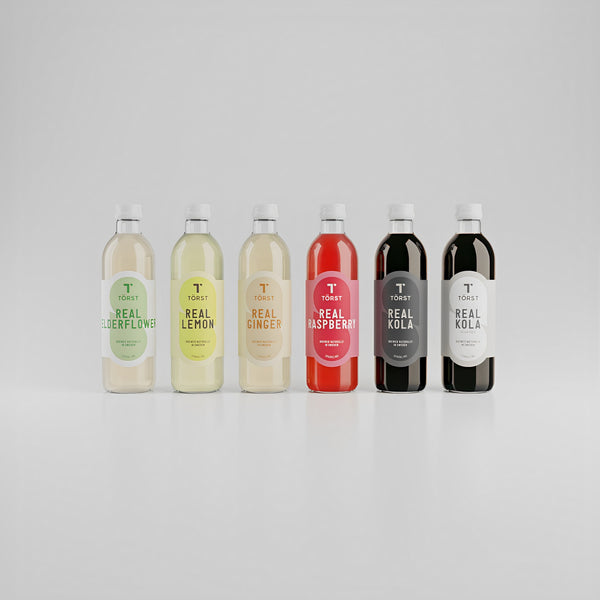 TÖRST Organic Soda
---
TÖRST organic sodas are uncomplicated products where the ingredients are kept as ethical, as natural and as few as possible. We use real cane sugar - lowly processed and rectified, organically farmed and fairly traded - and it tastes amazing! The pale straw-color with a rounded sweetness and its hints of caramel and sweet spices is the perfect choice as sweetening agent to lift the natural aromas from tangy citrus, sun ripened berries and sweet tropical spices.
Ingredient Sourcing:
Conscious sourcing of ingredients is the start of our product as we believe that a high-quality soda stems from the selection of high-quality ingredients. To live up to the standards of what we call a real soda means that the ingredients are kept as ethical, as natural, and as few as possible. TÖRST sodas are organic-, Fairtrade- and Äkta Vara certified and contain no aromas, preservatives or artificial colorings.
Organic:
The organic certification of TÖRST means that all ingredients are conforming to organic standards - they are cultivated without the usage of synthetic fertilizers, pesticides or GMO crops. Regular reviews by authorized organs ensure a product void of chemical residue and with greater concern of farmers and ecosystems alike.
Sustainability:
The strive for sustainable development is a continuous process involving the actions of countries, companies and individuals alike. At TÖRST we strive to be at the very forefront regarding sustainability and to act as a role model within the food & beverage industry. Through careful consideration and action along the value chain, we ensure the broad and holistic grasp of sustainability work that we believe can be expected from a modern company.
Fair Trade: 
Fairtrade focus on reducing inequalities in the global trade market by certification of produce from countries with extensive poverty. Guarantees of higher harvest prices, community premiums directed at long-term investments as well as supporting healthcare, education and infrastructure are aspects that strengthen the communities of small-scale farmers. By choosing a Fairtrade soda from TÖRST you ensure that everyone along the value chain is treated fair from an economical-, social- and environmental point of view.
Äkta Vara:
Äkta Vara is a certification that ensures that the products are free from additives, aromas and highly processed ingredients. Product information and ingredient declaration has to be transparent, not to mislead the consumer. By choosing a product with the Äkta Vara-mark you are thus ensured a genuine product that is honest and mindfully crafted.