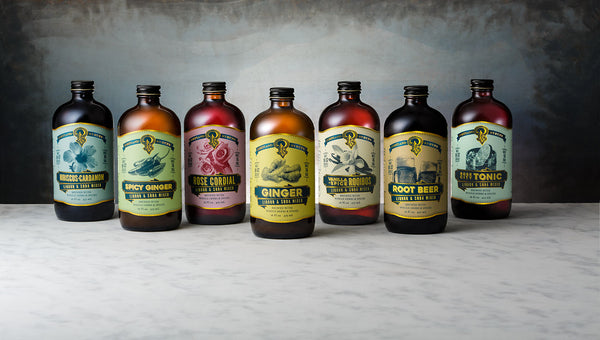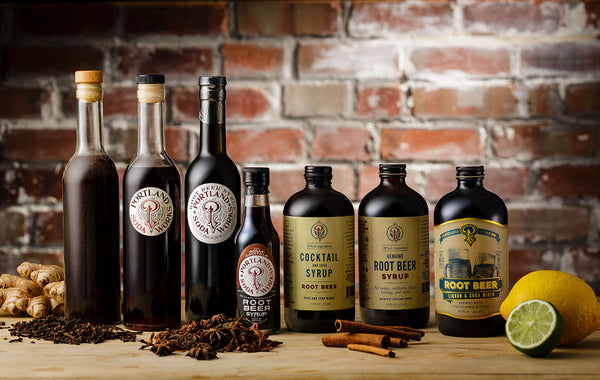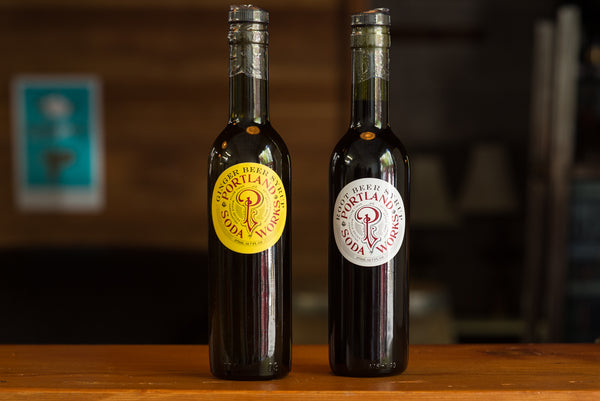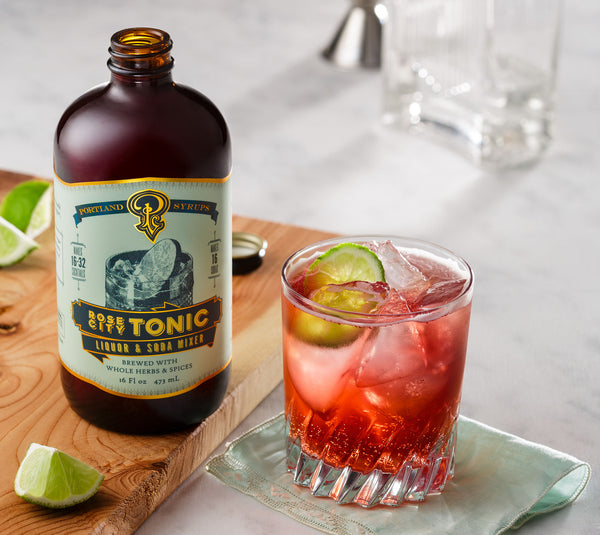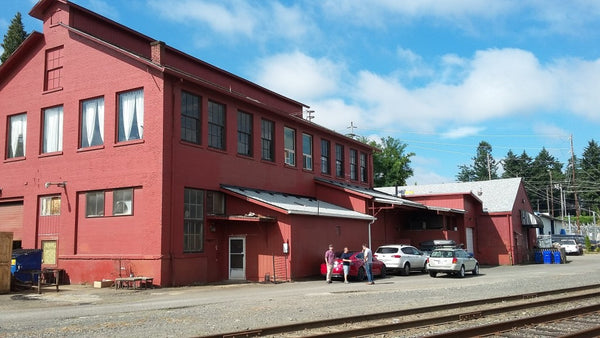 Portland Soda Works
---

             The story of neighbors Chris and Dan 
Chris Onstad was a cartoonist who came to Portland to hide from his nemesis, California. Dan McLaughlin was a studio photographer who fled his native Georgia for the bohemian freedom of the Pacific Northwest. Chris hit midlife and wanted to mix things up, so he took a job as a restaurant critic. Dan retired from snapping dental equipment and tennis shoes to create The Dan Plan, where through 10,000 hours of deliberate practice he would attempt to go from non-golfer to PGA professional. They wound up living across a verdant suburban alley from one another.
At some point in the early days of his Portland residency, Chris tore a couple boards out of his alley fence so it would be easier for Dan to drift in when he smelled cooking. They'd often wander out into the neighborhood after dinner with a couple pitching wedges and golf balls, forging impromptu links where the less-imaginative saw only front lawns and elementary schools. They talked of making movies, writing TV shows, and anything else that would keep them out of an office.
Chris fell in love with the people of the restaurant industry, whom he saw as artistic peers in their passion, their creativity, and their willingness to make less money in exchange for greater fulfillment. As a sober man with a menu always in his hand, he quickly realized that the needs of alcohol-free diners were markedly underserved, so he began the tinkering that became Portland Soda Works. He sought to create "the Belgian beer of craft soda" using the whole-ingredient, high-integrity approach he had absorbed from his adoptive Pacific Northwest community.
Dan installed himself as the critic's critic, revealing a surprisingly sophisticated palate and facility for flavor development. Thanks to his time at The Dan Plan, he brought a steady stream of "golf course types" to the table—many of whom would become the company's anchor clients.
It is unrecorded, but at some point in 2012, the pair agreed to start a soda company—probably casually, in Chris's kitchen, while one of them was focused on something else. An all-natural sarsaparilla root beer was their flagship offering, with a spicy whole-root ginger beer right behind. Reverend Nat West of Reverend Nat's Hard Cider agreed to host their brewing kettles, which were themselves on loan from Steven Smith, the late and much-loved Portland teamaker who gave Chris some of his earliest flavor lessons and business advice.
The next few years saw clients from around the state calling for custom formulations, consultations, classes, kegs, and always more of their intensely flavorful root beer and ginger beer. Their big break came in 2014 when New Seasons Market began carrying their products, now sold in handsome bottles as "cocktail and soda syrups."
In 2015 they finally outgrew the commissary kitchen they'd been renting and built themselves a brewery in a hundred-year-old bakery along the train tracks in North Portland. Near-daily they meet with and are inspired by friends old and new, from the ever-fertile Portland food and beverage community. As a result, the quality of their products, as well as the breadth of their flavor library, grows steadily.